About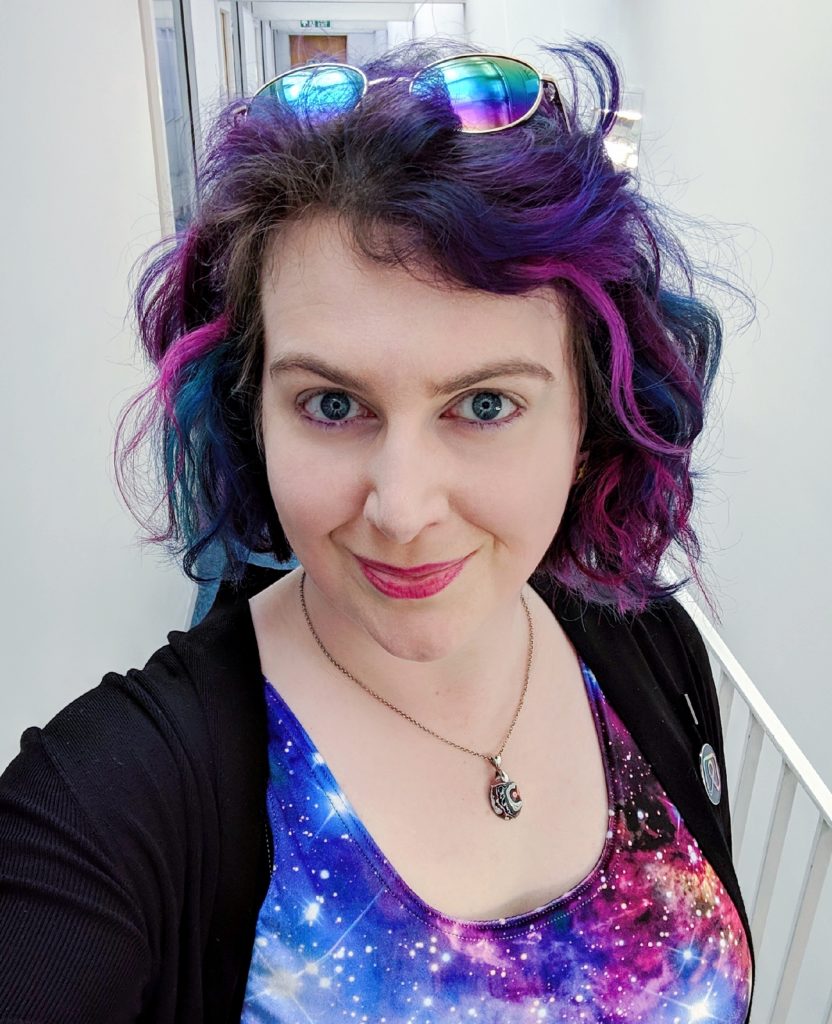 Hi!
I'm Sarah Cole and Patchwork Fez is the banner that I use for the games stuff I do.
My day job is doing geeky stuff at TIME/IMAGE—a creative consultancy for museums and various institutions with data—but I spend increasing amounts of time in games and related playful nonsense.
You can find my CV here.
I run some games events (like Off the Page at the British Library), help out at a few others (like Global Game Jam Brighton, NowPlayThis, and Feral Vector), and go to a lot of others (like DiGRA-FDG, Pokémon concerts, and A MAZE).
I'm also part of MakePlayCode, Brighton's friendliest videogame-making gang.
I make horrible games; VR games that deliberately make you sick, card games about drowning, and so on.
Affiliations:
Member of Make Play Code
Friend of the Public Domain Review
Member of the Organisation for Transformative Works
Museums Computer Group Committee Member, in charge of Logistics & AV
Alumni of the Centre for Creative Collaboration (C4CC)
---
Contact me via email here.
Find me on the Twitters as @irny.
Descriptors: Pale. Occasionally interesting. Goon. Writer. Gamer. Geek. Classicist. Fantastical. Digital. Curious.